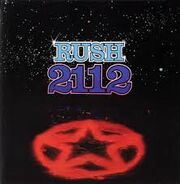 Lessons is the fourth track on Rush's fourth studio album 2112. It is one of the few songs with writing and music acknowledgements credited solely to Alex Lifeson. The song is approximately 3:50 long.
Lyrics:
"Sweet memories Flashing very quickly by
Reminding me Giving me reason why
I know that My goal is more than a thought
I'll be there When I teach what I've been taught
You know we've told you before
But you didn't listen then
So you still question why
You didn't listen again
Sweet memories I never thought it would be like this
Reminding me Just how close I came to missing
I know that This is the way for me to go
You'll be there When you know what I know."